Baby Safe madrass
:
Mattress BABY SAFE ensure maximum protection during sleep. Insert is a combination of two highly elastic foams. In the middle is a hygienic foam, which has a very high resistance to all kinds of allergens and air vents improve air circulation. The sides of the mattress are formed and is a slightly higher. It gives the special shape of the mattress to protect the child from contact with hard parts of the bed. BABY SAFE is the perfect choice for parents who want to provide their child a level of comfort and safety.




Highly elastic foam is a modern foam used in mattresses. It is much more resistant to oxidation and chipping than polyurethane foams. Moreover, thanks to the open structures "breathe" very well. Manufacturers give a different properties to its foams . More hygienic variety of specific probiotics that protect the mattress against the development of allergens.



Baby Mattress Safe mattress belongs to the group "Original" Hilding company. It is a leading line of this manufacturer and the largest in the offer. We can find pocket mattresses, as well as strong positions of foam mattresses. Original collections mattresses have a warranty of 10 years for insert.

Building

- Cover

- Foam core (10 cm) with the sides of the Flexifoam (12cm)

- Cover Heros;

Height

The height of the insert: 12cm;

Overall height:

approx. 14cm;



Cover



Heros: Mattress BABY SAFE occurs in childhood HEROS bag. Cover is quilted and has a children's subtle design that fits very nicely in a child's room. The fabric prevents the ingress of bacteria or mites into the mattress, and is resistant to allergens. Cover is removable and can be washed at 60 ° C.

Hardness
soft hard



Two-sided Mattress

The mattress has two sides of the same characteristics. The swapping of pages extends the life of the mattress.

10-year warranty

The manufacturer provides a 10 years of warranty that covers all the strain and malfunction of the mattress.



Cover For Washing

Baby Safe mattress has a removable cover, which can be washed at temperatures up to 60 ° C. The fabric is impregnated, so it does not lose its properties even after many washes.



Antiallergic

The mattress was produced using hygienic materials and can be recommended to people sensitive to any allergens.
Baby Safe barnas madrass.
Reversible mattress made of anti-allergic and antibacterial Flexifoam with well-ventilated insert. Sides of the mattress are higher (12 cm) than the worktop (10 cm) - the mattress is shaped like boat and is very safe for children (difficult for the child to fall when used outside of the bed).
Cover in white with delicate patterns of happy animals...
Mattress has 10-years of warranty and has a positive opinion of the Institute of Mother and Child.
Anti-allergy, fully safe for children. Free of optical brighteners (OB Free). Cover can be washed at 60 ° C.
Anti-bacterial, anti-allergy cover with Oeko-Tex®, prevents against development of microbes, mold spores, fungi. Cover removable, washable up to max. 60 °
Height of the mattress: 14 cm
Size: 140x70 cm , 120x60 cm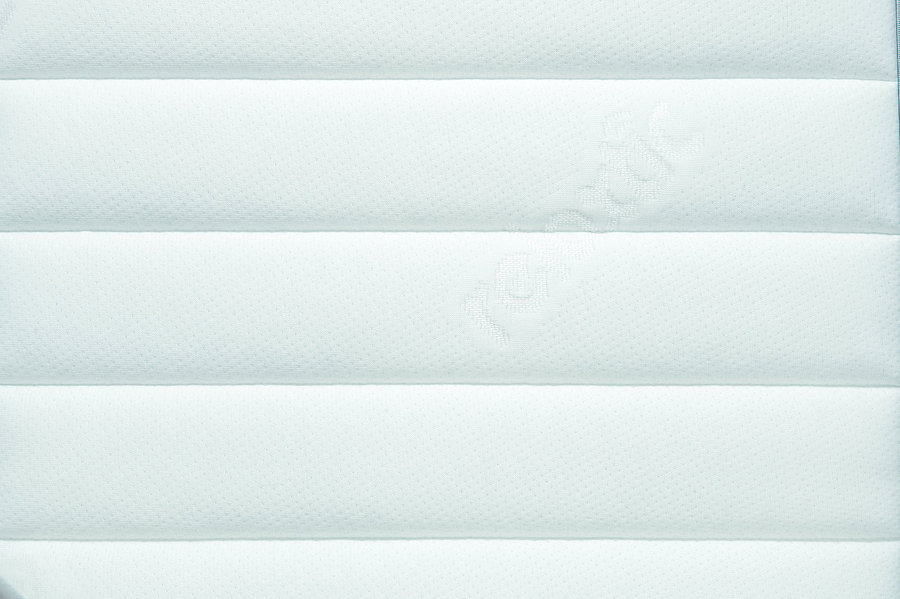 Made in Poland
TYPES OF MATRTRESSES FOR KIDS - CLICK HERE
http://nordshop.no/side/mattress-types-for-kids